beginning of content:
SpringBoard is unique among instructional programs for grades 6–12. It's a powerful partnership between schools, districts, and the College Board. We don't just give you a curriculum, we work with you to help your students succeed.
Developed by Teachers, for Teachers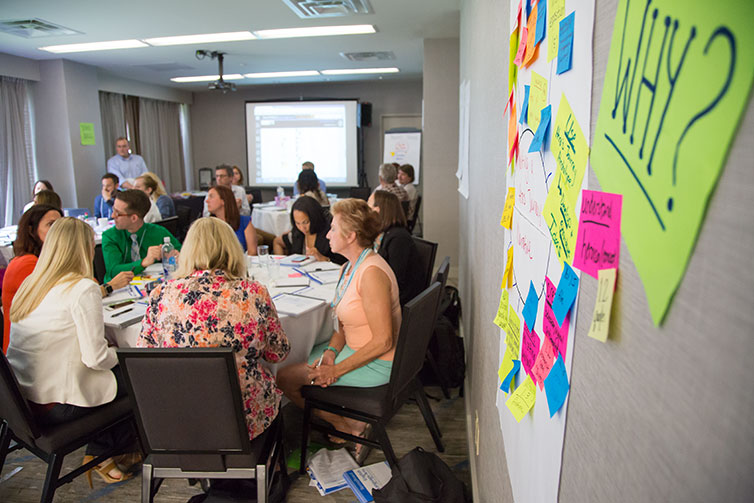 SpringBoard was designed by teachers from the start, and it's regularly updated based on feedback from teachers who are using the program. We want to hear how teachers have adapted the basic curriculum for their classrooms, and we're continually incorporating the best ideas into the program.
For example:
Paul DeMaret, a SpringBoard ELA teacher in the Poudre School District, Fort Collins, Colorado, contributed lessons and activities from his own classes that helped shape some of our ELA Embedded Assessments.
Glenn Morgan, a SpringBoard ELA teacher in the San Diego Unified School District, helped to develop Turnitin Revision Assistant, one of SpringBoard ELA's newest tools.
These are just two out of hundreds of teachers every year who help us update SpringBoard with their own materials, ideas, and suggestions.
Sustained Professional Development
The SpringBoard professional learning program includes training for teachers and guidance for administrators at every stage of implementation.
We offer a wealth of support: online and in person, group workshops and one-on-one mentoring, formal seminars and informal check-ins. Districts can even choose an offering from our catalog that sends SpringBoard instructional coaches to schools to observe classroom instruction and give feedback on how the school can use the program more effectively.
Students Own Their Learning
SpringBoard instructional design puts students in charge of how they learn.
Foundational Principles
Begin with the end in mind. Based on the Understanding by Design model, the program's instruction is built around embedded assessments that are back-mapped from AP and college and career readiness standards.
Teachers and students receive clear learning targets when they begin the set of activities that lead to the embedded assessment. Students know why the skills they're developing matter.
Keep the student at the center. SpringBoard pedagogy is student centered. Its design and features help educators:
Instruct students with different needs.
Engage students. SpringBoard activities and assessments include performance tasks that encourage active learning and collaboration.
Learn more about SpringBoard ELA design and features.
Learn more about SpringBoard Math design and features.
Flexibility
The program's teacher tools and guidance help you do your job but don't tell you how to do it—the program gives you the flexibility to apply its tools the way you want.
Here are some of the powerful tools and resources:
A Powerful Digital Platform
SpringBoard Digital provides powerful digital tools for interactivity, communication, and more. You can use it on your desktop computer, laptop, tablet, or interactive whiteboard. And it's won awards and recognition for its user-friendly design and its comprehensive approach.
Aligned to Standards
The SpringBoard curriculum is aligned to state standards, and the connections to standards are made clear both to teachers and to students (in student-friendly language), at the beginning of each activity. SpringBoard also aligns to standards that ensure students are career and college ready.
Made by the College Board
With the College Board as our foundation, SpringBoard connects schools and districts to a nonprofit organization committed to educational excellence.
We believe in college readiness and equal access for every student. The program's instruction and assessments align with the skills and knowledge identified by the Advanced Placement Program® and the SAT as essential for college readiness. Our goal? To unite everyone—teachers, administrators, districts, and instructional coaches—around student success.
SpringBoard Works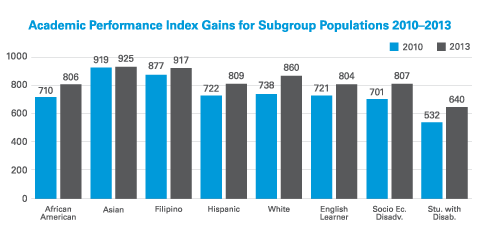 Schools across the country have found that SpringBoard helps students succeed.
See the research
High schools using SpringBoard for three to five years had substantially more students taking AP courses.
SpringBoard use improves AP scores, particularly among Latino and African American students.
Get the details in the SpringBoard Compendium of Research (.pdf/3.0 MB).
See case studies and other success stories.
Learn about SpringBoard National Demonstration Schools, which serve as models for new SpringBoard schools. Interested in visiting a National Demonstration School? Request info here.
Listen to educators
The formal research tells the story, and word of mouth from your peers backs it up. Teachers and administrators in new SpringBoard schools consistently mention that they notice a new enthusiasm in the classroom as well as a new culture of academic achievement throughout the school.